Canny Oil provides high-tech solutions to solve some challenges, as well as some second-hand offshore equipment (from topside to subsea) for our valued customers.
Robotic detection equipment, UT-Robot
Canny Oil has successfully developed an economical and reliable method for marine drilling riser inspection – UT-Robot. Our UT inspection procedure uses special inspection equipment and innovative technologies for NDT (non-destructive testing) inspections applied to in-service risers with 400 mm – 600 mm inner diameter and 12 mm – 50 mm wall thickness.
---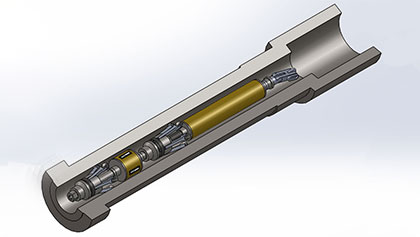 NDT (MPI/UT) inspection is required annually; however, the traditional detection method is extremely costly and time-consuming, with relatively low accuracy. The industry, therefore, is burdened by high inspection costs when using traditional inspection methods each year. Our innovation improves on the traditional method, supplying an efficient new inspection method to simplify the inspection process with around a 50% to 70% reduction in cost per riser for inspection and repair.
Our new inspection methods will enhance your inspection process performance, allowing you to meet certain operational criteria efficiently as well as save on overall inspection cost to a large extent. Please contact us to learn more about the TOFD and PAUT inspection methodologies.
UT-Robot Riser Inspection methodology
| SUBJECT | TECHNOLOGY |
| --- | --- |
| Main riser body | TOFD & PAUT Inspection |
| Wall Thickness Loss / Riser Joint Weld Fatigue | B-Wave & C-Wave Scan Verification |
| Riser Body Corrosion Identification | C-Wave Authentication |
| Choke & Kill Line | Water Base Couplant and X-wave Scana |
---
A Comparison of the detection methods in a Traditional way and the UT – Robotic way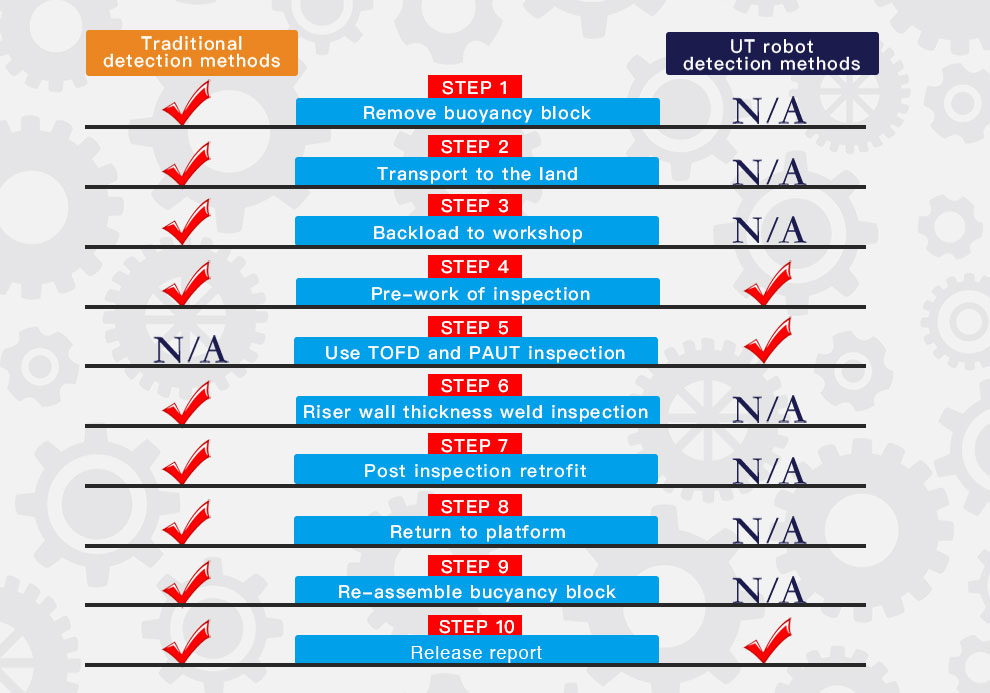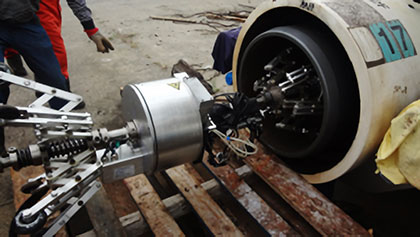 Key features:
Adopt TOFD & PAUT inspection methodology
Eliminate buoyancy removal, re-assembly, transportation, loading steps
Grinding internal rust only
Low overall inspection cost
Clear inspection result image
Strong data storage
Accurate result from automatic process